Electronic Visa for USA
Published on: Apr 03, 2018, Last Edited: Mar 11, 2020 | Tags: USA Visa, ESTA Application, ESTA Eligibility
Is there an electronic visa for visiting the United States?
The United States does not currently offer foreign nationals electronic visas for U.S. travel. The only form of 'electronic authorization' for travel to the United States is the ESTA. Thus, an electronic visa for travel to the United States does not currently exist. ESTA stands for Electronic System for Travel Authorisation. ESTA is not an electronic visa, it is treated as an electronic visa waiver, and can be used for tourism, business or transit purposes by individuals who hold a passport from one of the 39 visa waiver countries.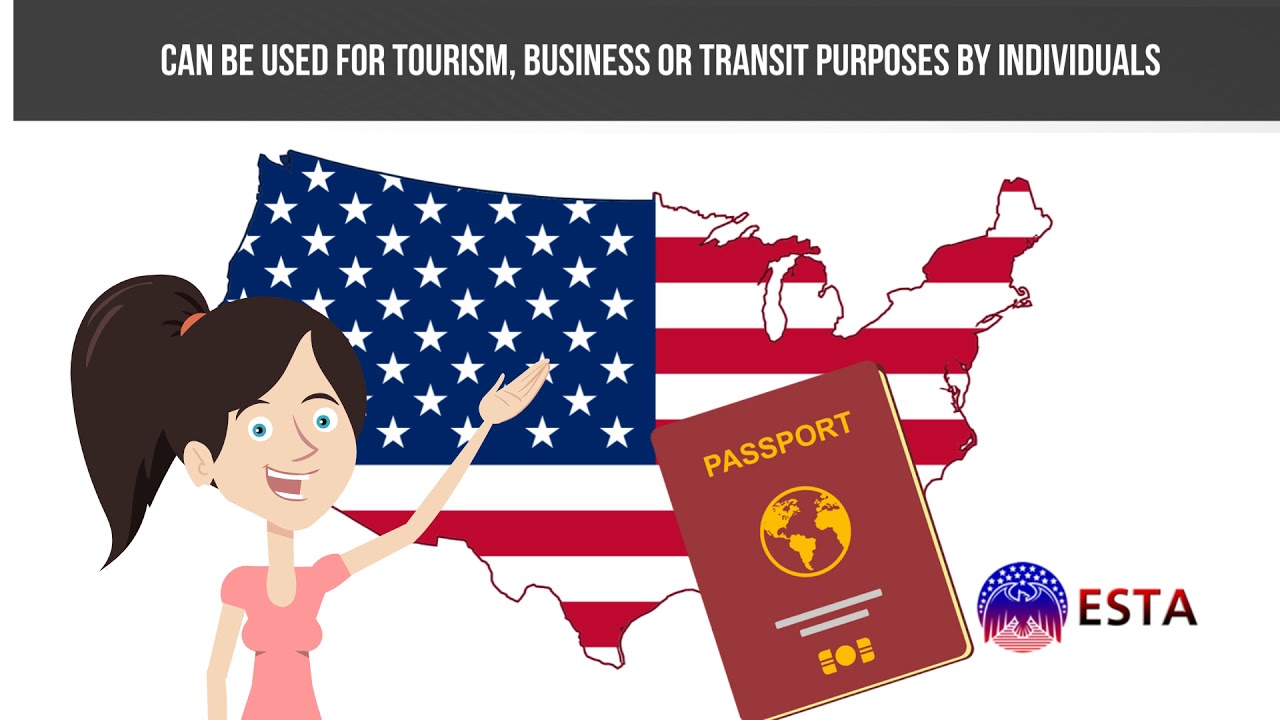 Electronic Visa for USA
Who is eligible for ESTA?
The list of the 39 eligible Visa Waiver Program countries is as follows: Andorra, Australia, Austria, Belgium, Brunei, Chile, Czech Republic, Denmark, Estonia, Finland, France, Germany, Greece, Hungary, Iceland, Ireland, Italy, Japan, Latvia, Liechtenstein, Lithuania, Luxembourg, Monaco, Netherlands, New Zealand, Norway, Poland, Portugal, Republic of Malta, San Marino, Singapore, Slovakia, Slovenia, South Korea, Spain, Sweden, Switzerland, Taiwan, United Kingdom. Travelers obtaining an approved ESTA will be digitally cleared to travel to the United States, and their passport and other application information will be electronically transmitted onto the Customs and Border Protection (CBP) systems, which are accessible by border authorities at all points of entry into the United States.
How is an ESTA application processed?
The purpose of ESTA is to help CBP screen travelers prior to their departure to the United States. ESTA helps CBP prevent individuals who pose security risks from boarding aircraft or sea vessels bound for the United States. An ESTA authorization can be applied for online at any time. The website used for submitting ESTA applications rarely experiences extended maintenance periods and thus is highly available. ESTA application decisions are typically determined within a few hours of application submission. Due to increase security checks, real-time approvals are no longer possible. ESTA applicants are now notified via email of their approvals or denials. Thus, the ESTA can be deemed as a truly electronic travel authorization, in that it requires no physical forms or documentation to obtain nor to apply or use. Applicants are advised to check the ESTA requirements and review the ESTA questions before applying.
Will the United States ever issue an 'electronic visa'?
Although the DS-160 form required for a U.S. visa application is available online, there are no plans to remove the requirement of attending an embassy or consulate interview as part of the process. Thus, it is unlikely the United States will implement a pure 'electronic visa' for popular visa types such as the B-2 Tourist Visa, B-1 Business Visa or C-1 Transit Visa, given the necessity for an Embassy interview and extensive checks prior to issuance. This may be an inconvenience to travelers who are not eligible for ESTA, yet there is reasoning for the visa type distinctions. The ESTA provides travelers a sufficient clearance to use for common business or tourism travel without granting any additional rights afforded to those who obtain visas. This allows CBP to segment visitors more precisely and dedicate greater effort to screening travelers that are deemed to more likely pose security or immigration-related risks.