Planning a road trip in the U.S.
Published: Mar 13, 2021, Updated: Jan 31, 2022 | Tags: ESTA Requirements, ESTA for Tourism
America has a diverse landscape that offers visitors a variety of geographies to explore. All these are interconnected via the long roads that cross one region to another, making a road trip a good way to explore the U.S. Planning is necessary so that travelers can get the most out of their visit. However, for those that prefer making spontaneous plans, it's important to have an idea of some of the places that you want to visit in advance.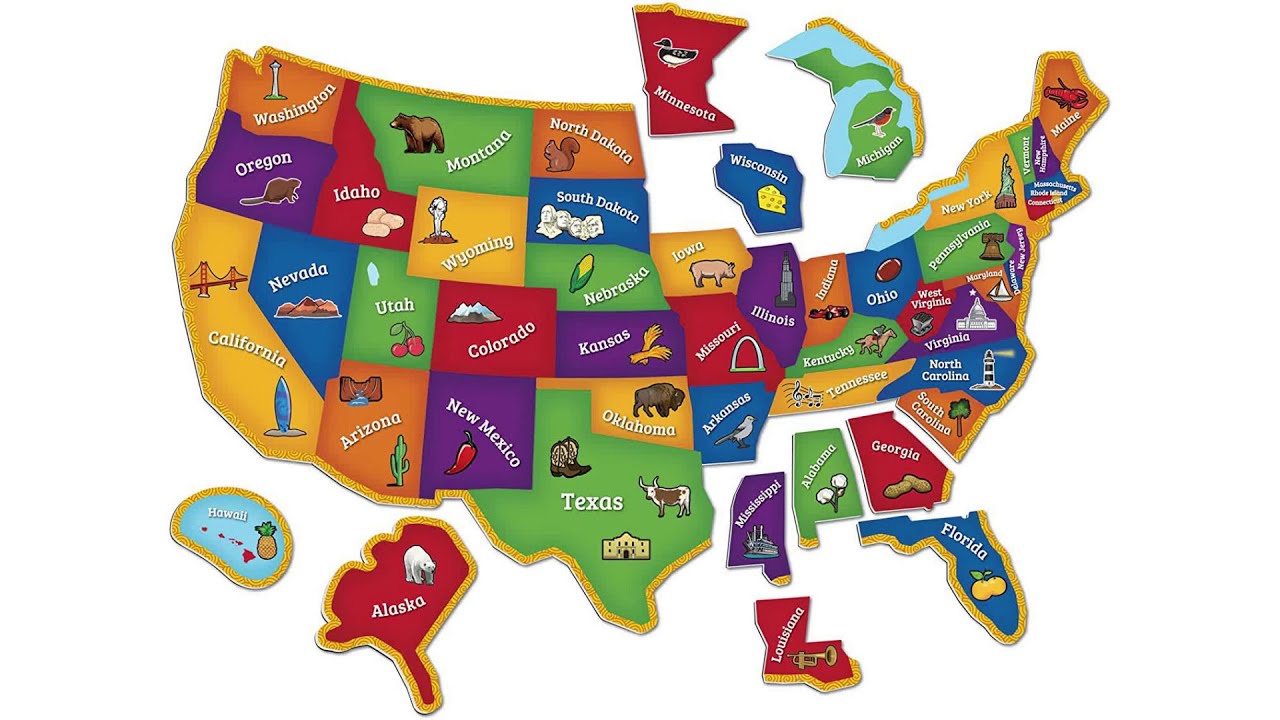 Planning a road trip in the U.S.
Required U.S. Travel Authorizations
A visit to the United States requires you to obtain a visa or a visa waiver. Approval is necessary regardless of the amount of time you would like to spend in the country. For those planning to stay for less than three months, and will be flying to the United States before starting their road trip, should consider using ESTA (Electronic System for Travel Authorization). Visits longer than this requires you to get a normal visa. The ninety-day duration will start immediately you set foot in the United States. Travelers should be mindful of their itinerary as the duration won't reset if you make a detour to South America, Canada, or the Caribbean. Make it a point to get the most out of the ninety-day visit. Travelers planning on road trips longer than 90 days should consider applying for a B-2 tourist visa.
Travelers not eligible for an ESTA or wishing to stay in the U.S. longer than three months can start a B-2 tourist visa application online by submitting a DS-160. After submitting a DS-160 form, applicants will then need to schedule an interview at a nearby embassy or consulate. Travelers should ensure they have at least six months validity remaining on their passport at the time of their arrival in the United States. A B-2 tourist visa is usually issued for a period of 10 years and can be used for visits of up to six months per stay.
Properly Prepare Yourself: The United States is Large
Remember that the U.S. is a large country and you should plan on a route before your arrival. For road trippers with limited travel time, consider starting the trip by visiting the states you would like to see the most. You can also save time if you fly in between destinations when possible.
To get started, create a list of states or cities you wish to visit in their geographical order. For instance, ensure that as soon as you have left the East Coast, there won't be a need for you to visit the area again. If you don't foresee wanting to make a stop at a city within 16 hours of driving time, consider taking a one-way flight to your desired destination instead of driving.
Crossing through borders
If you are starting your road trip in Canada, you should be aware of travel restrictions when crossing the Canadian border into the United States. You may be required to show evidence of your right to enter the United States by land, such as a passport, green card or other government accepted form of identification.
Should you buy or rent a car for your road trip?
Some road trippers may wish to purchase a car instead of dealing with a rental company. Buying a vehicle in the U.S. for your road trip comes with additional considerations and costs. Before you decide to purchase a car in the U.S., you will need to know the following:
Depending on the states you are driving through, legally, the car must be insured. Car insurance in the U.S. will typically cost you between $300 to $500 USD each month.
Any insurance company you choose will validate your nationality. If you are foreign, the insurance provider may charge you extra.
You will need a U.S. address, for example, a relative's or friends.
You will be asked to confirm the validity of your driving license.
Buying a car requires you to consider a number of additional factors. Although renting a car is generally easier, going on a road trip with your own vehicle has its own advantages as well.
When is the best time to rent a car?
You have several options to consider when renting a car. Booking in advance is important to guarantee that you will get started on the road trip without having issues regarding car availability or desired vehicle type.
Some car insurance companies or booking websites may vary rates between 10-20% at any given time period. To avoid missing out on savings, travelers can book their rental car on a rate that offers free cancellation. If a lower rate is offered at any point afterwards, travelers can cancel their previous booking and keep the booking with the lower rate.
As you scroll through the rental websites, pay special attention to the vehicles available and their daily rates. Make inquiries to establish whether the rates are inclusive of taxes and insurance costs. Failure to do so may lead to you having to pay extra money at the end of the trip, which may cause your travel budget to balloon. So, carefully consider your car rental options to make certain that you can afford it.
How should you pack for your road trip?
Even though you will be driving for the better part of the journey, you should aim to pack lightly. Light packing improves your travel time and reduces your gas consumption as the car will be lighter. Only pack essential clothing, emergency equipment or other items as you can always buy other goods you need during your road trip.
If planning a summer road trip, pack light summer clothing. You can always buy warmer clothing if there are weather changes or lower temperatures due to seasonality.
Also, consider shopping at renowned nation-wide retailers, such as Walmart or Target. These retailers usually stock a variety of items from groceries, clothing, first-aid, automotive and other items that are essential for any road trip.
As you plan your road trip, pack items that will make the unexpected break or the long hours spent in the car fun and relaxing. For instance, consider bringing along your favorite charger and accompanying accessories. While it's still possible to take pictures with your smartphone, having a real camera guarantees that they will turn out much better. Consider carrying an e-reader and a few good books and maps.
Are National Parks worth a visit?
The United States has several renowned national parks scattered throughout the country. A visit to one of these parks would be worthwhile for climbing and hiking enthusiasts. Additionally, you can also camp in these parks helping you to minimize your accommodation costs.
A visit to a national park will require you to pay an entrance fee, which is normally around $35 per vehicle, per day. If you intend to spend a large portion of your time visiting these parks, consider purchasing an annual pass. These can be used at a variety of parks within your chosen state or region.
Conclusion
Travelers wanting to experience the variety of American geographies, cultures and climate should consider taking a road trip through the country. Although road trips require additional planning and travel times, they offer travelers a richer experience and more flexibility around sight-seeing.