Traveling with Pets or Service Animals to the United States
Published: Jan 28, 2021, Updated: Jan 28, 2021 | Tags: Airline Safety, Service Animals
Traveling with pets to the United States can be difficult whether they are accompanying owners as companions, service animals or emotional support pets. If you are thinking of going abroad it will be necessary to liaise with your veterinary surgery as soon as possible to make sure your pet meets the requirements for the United States and that your pet is confirmed as healthy enough to travel. This may include ensuring they have had blood tests, are up-to-date with vaccinations and that you provide microchip information where required.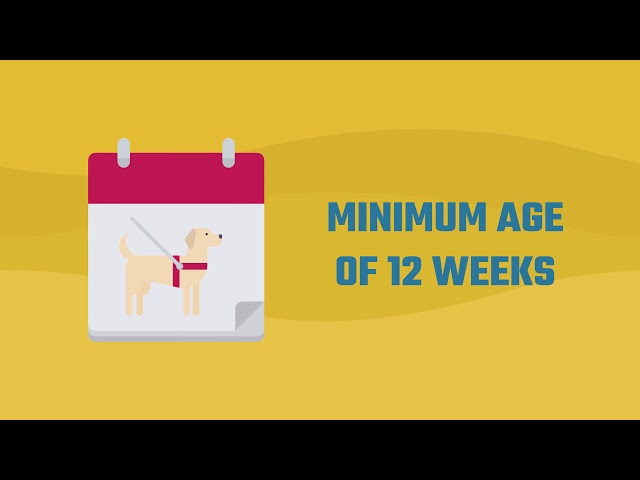 Traveling with Pets or Service Animals to the United States
The U.S. has been a pioneer in acknowledging and permitting emotional support animals to travel on airlines in the last few years, subject to rules and regulations. Service animals which may also be used by those with deafness, visual impairments, mobility impairments or seizures. This has allowed owners to travel with small cats and dogs in special carriers that fit under the seat of the cabin. However, not every airline has allowed this and other airline companies have specified that the animals are not allowed in the cabin. Some airlines will only transport animals as cargo in ventilated and heating holds.
Changes in U.S. Regulations
Following a spate of requests from customers that included an attempt to travel with turkeys, spiders and snakes as emotional support pets, the U.S. Transportation Department released new rules earlier this year that will no longer enable a wide range of animals to be considered as emotional support pets. The new rules were aimed at preventing passengers from falsely claiming that their pet is a service animal, often as a means to transport an animal for free and avoid hefty transportation fees.
Airlines adopting the new policies to date include Delta Air Lines, United Airlines, Southwest Airlines Co. and American Airlines. These airlines will require evidence that the animal has official documentation and training that it has been medically deemed as an emotional support animal.
Requirements when traveling with pets to the U.S.
Excluding a wide range of exotic pets, the requirements are typically the same for all travelers entering or traveling within the United States. Only one emotional service animal is allowed per person and the animal should be a cat or dog. For dogs leaving or returning to the U.S. the animal is expected to be a minimum age of 12 weeks in order to have had a rabies vaccination, and the dog must wait 28 days before traveling after a first rabies vaccination. Cats do not need a rabies vaccination to enter the U.S., although it may be a requirement in several U.S. states.
The animal should also be clean, trained, well-behaved and able to fit under the seat in front of you or on your lap. The animal should also be kept in a sanitary state for the journey. In line with other practical health and safety rules on aircraft, the animal should not be positioned in an exit row or protrude into aisles to cause an obstruction, nor can it occupy a seat or eat from a tray table.
As rules are regularly modified and updated, it is imperative to check the policies of individual airlines well in advance of your travel date. If you are not sure of the current rules and regulations of traveling to the United States with service animals, contact your airline for more information.
Larger Animals
In some cases, an animal may be considered too large or heavy to be safely transported in the cabin, even if it can be classified as an emotional support pet. In these circumstances the choices can include rebooking a different flight with more open seat options, transporting the animal in the cargo of the aircraft, or buying a ticket for the animal. Therefore, when contacting airlines ensure you give them as much detail about the pet including size and other relevant information.
Pet Behavior
The safety of all passengers is of paramount importance for airlines. Behavior that could be intimidating or dangerous may include biting or attempting to bite, growling, barking and lunging at people, or jumping on them. Airline staff and cabin crew will be observing animal behavior from the moment you arrive at the airport, and if the behavior is not controlled nor corrected they are within their rights to classify the animal as a normal pet, and not a service animal. This would likely result in additional fees and subject you and the pet to additional travel restrictions.
Advance Notice and Forms
In order to travel with an emotional support animal in the aircraft cabin, a number of forms must be completed and sent to the airline at least 48 hours before the flight.
For emotional support animals, a general requirement is that you complete forms such as the Veterinary Health Form or provide health records showing up-to-date information. You will also likely be asked to complete a mental health or medical professional form for the service animal. Lastly, you will be asked to complete a form confirming the animal's compliance of airline behavioral standards. Forms should be kept with you when traveling in the event they are needed for inspection by airline or airport staff.
Other restrictions may be in place for the safety and comfort of the animal and safety of passengers. For example, some airlines may not allow pets to travel on their aircraft between May and September due to the excessive heat, so this must also be factored into travel plans.
Conclusion
New restrictions mean it can be difficult or even impossible to transport pets or service animals of a particular type. You should consider other arrangements if you feel you would be able to travel without your pet for short periods. This could include leaving the pet with a trusted friend, family member or boarding kennel. These options would likely be a less traumatic experience for the animal, as complications of traveling with a pet can become too difficult for all parties involved. Travelers should communicate with their airline and their doctors before planning on taking their service animal or pet to the United States.