What are the categories of U.S. visas and visa waivers?
Published on: Dec 17, 2019, Last Edited: Mar 11, 2020 | Tags: USA Visa Requirements, ESTA Requirements, ESTA Eligibility
Introduction
Foreign nationals visiting the United States will need to either obtain a U.S. visa or a visa waiver. The visa application process usually involves submitting a form and passport-style photograph online, paying a non-refundable fee as well as attending an embassy appointment for applicants aged between 14 and 79. The visa waiver application process is conducted entirely online and requires less applicant information and does not require applicants to attend an embassy appointment. This article will review some of the common U.S. visa categories as well as discuss the U.S. visa waiver called ESTA.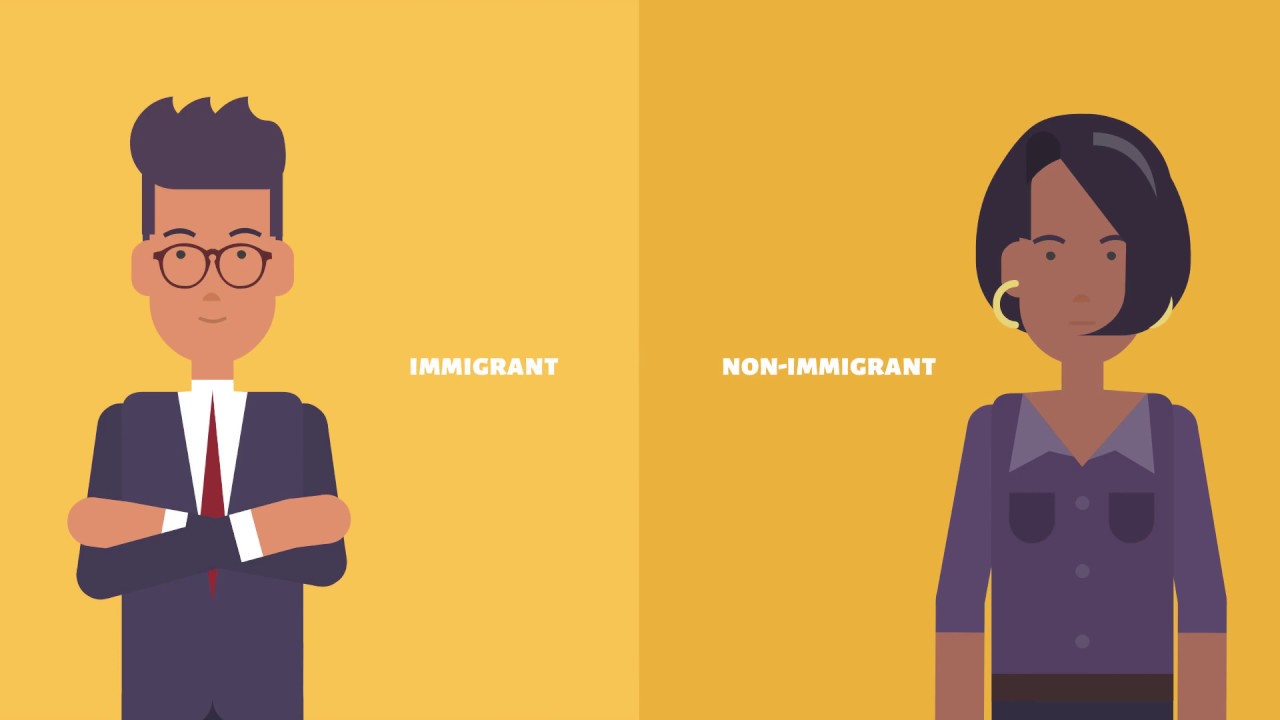 What are the categories of U.S. visas and visa waivers?
U.S. Visa Categories
There are two main types of U.S. visas: immigrant and non-immigrant. The primary differences between the two lies mainly in the purpose of travel and the duration of the stay. A foreign national who wants to live in the U.S. indefinitely should apply for an immigrant visa. Anyone traveling short-term for tourism, business, study, temporary work, medical treatment, brief family reunions, and other temporary visits will need to apply for a non-immigrant visa.
Being granted a visa does not automatically entitle a traveler to enter the U.S. A visa is simply proof that an official at the consulate or embassy has deemed the application successful and the applicant eligible for entry, but only based on the purpose stated in the application. It's up to the Customs and Border Protection (CBP) officer to the decide at the port-of-entry if an individual can be allowed to enter the U.S. under immigration laws.
U.S. Immigrant Visas
Foreign nationals who travel to the U.S. with an aim to settling there may qualify for an immigrant visa. These applicants must first file an application with the U.S. Citizenship and Immigration Services (USCIS). Applicants with extraordinary skills or investors don't usually rely on support, but most other applicants will require a sponsor such as an employer or relative.
Several types of visa applications fall into the immigrant visa category.
Relatives, spouses, and fiancées of lawful permanent residents and U.S. citizens can apply for a Family-Based Visa.
People who want to adopt orphans from abroad can apply for an Intercountry Adoption Visa.
Investors with a minimum capital of $1 million (or half that if investing in a deprived area) can apply for an Investor Visa.
Employers who file labor certifications and petitions for prospective employees using the Employment-Based Immigrant Visa.
Once approved, the application is passed along to the local consulate or overseas embassy, where the immigrant visa is issued. The immigrant must then carry the visa to the U.S. and show it to the CBP officer at the port-of-entry.
U.S. Non-Immigrant Visas
Foreign nationals who plan to have a short stay in the U.S. for tourism, medical reasons, temporary work, business, or study, must apply for a non-immigrant visa. An application will be required, accompanied by supporting evidence, that will vary depending on the purpose of travel and type of visa. Students, tourists, and business travelers can apply through their local consulate or embassy.
Business travelers who want to attend conventions, meetings, or contract negotiations in the U.S. can apply for a Visitor Visa (B-1). Students who are accepted into a school program or sponsorship in the U.S. can apply for a:
Student Visa if the course is academic (category F).
Student Visa for a course that's vocational in nature (M).
Exchange Visitor Visa (J) to take part in approved exchange programs.
Tourists, individuals traveling for medical care, and students who don't fall into any of the categories above (e.g. it's a non-credit course) can apply for a Visitor Visa (B-2), also called a Tourist Visa.
Travelers en route to other countries who enter to the U.S. need a Transit (C) Visa. For sightseeing, visiting friends, or other leisure purposes, travelers need to obtain a Visitor (B) Visa, even if they stay is short.
Special Immigrant Visas and Other Visa Categories
Depending on their travel purpose, applicants may be eligible for several other types of visas, including:
Diversity Visa - The Diversity Program, for instance, is open to citizens from a variety of countries with historically low representation in the U.S. There is no cost to register to either of the two schedules, the DV-2021 or the DV-2022.
U.S. Visa for Official Government Travel - Heads of state or government (e.g. presidents and prime ministers) would be able to apply for an A-1 visa. Ambassadors, consuls, ministers, cabinet members, EU and AU delegation representatives, and their immediate family members are generally eligible for an A-1 or A-2 visa as well. Government employees, some military officials, EU or AU staff, and their immediate relatives or dependents may be able apply for an A-2 visa.
U.S. Visas for Staff of International Organizations - Visa types G-1 through G-4 can be issued to individuals who work for international organizations, including government staff and their immediate family. The G-5 visa may be available to the personal employees of a G-1 through G-4 holder. National representatives, staff of NATO, and their immediate family members can apply for a NATO-1 through NATO-6 visa. Their personal employees can also be granted NATO-7 visas.
Visa for Temporary Religious Workers - Travelers who qualify for a Temporary Religious Worker (R-1) visa must have worked for at least 2 years for the same religious organization they plan to serve in the U.S. as minister or religious vocational worker. They must also work at least part-time for this organization while staying in the U.S.
Crewmember Visa - Pilots and flight attendants working on a commercial planes, captains, engineers, and some sea vessel crew, lifeguards, kitchen and waiting staff, and other staff on a cruise ship, and training vessel trainees can apply for a Crewmember Visa (D). Applicants must intend to leave the United States within 29 days of entry to qualify for this visa.
Follow-Up to Join Refugees and Asylees - Travelers who have been granted asylum or refugee status within the U.S. may apply for the spouse and their unmarried children to join them using Form I-730.
Visa Waiver Program
The Visa Waiver Program currently in place by the Department of Homeland Security (DHS) offers visa-free travel for periods of up to 90 days. Citizens of 39 countries are currently eligible to apply. These foreign nationals must apply for their approved travel authorization online via the Electronic System for Travel Authorization (ESTA). The application can't be renewed, nor can an applicant's stay be extended.
ESTA applicants are required to complete an online application form and answer all the relevant form questions. Decisions are usually made within minutes, however in some instances processing may take up to 72 hours.
Once approved, an ESTA can be used for tourism, business and transit purposes. However, applicants cannot work nor partake in courses awarding academic credit. To qualify for an authorization, an applicant must have a round-trip ticket, use a carrier that has signed up to the Visa Waiver Program Agreement as well as fulfil other ESTA requirements. Applicants who have been denied an ESTA can still apply for a U.S. visa.
Conclusion
There are several categories of U.S. visas for immigrant and non-immigrant purposes. This article introduced some of the most common types of immigrant and non-immigrant visas as well as reviewed relevant eligibility criteria. Applicants who are eligible for visa-free travel to the United States should consider applying for entry under the Visa Waiver Program, via the ESTA, if their visits are under 90 days per stay and are for short business, tourism or transit purposes.
If you hold a passport from a visa waiver eligible country and wish to obtain an ESTA for tourist, business, medical or transit purposes, get started on your application, otherwise, visit the FAQ to learn more about the ESTA